Voter's Guide to Saskatchewan Provincial Election
October 16, 2020

Campaign Life Coalition is pleased to share with you our Voter's Guide to the Saskatchewan provincial election.
Part 1 - Supportable Candidates
There are only four candidates we have deemed to be "Supportable" by pro-life voters, based on their public statements or actions.
Two of them are in the Sask Party and two are Progressive Conservatives. Unfortunately, all other candidates in the remaining ridings either did not respond to CLC's questionnaire, or have a record or policy position that is not pro-life or pro-family.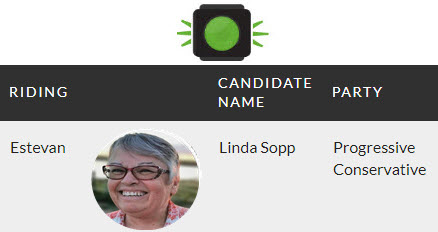 Click Linda's photo to learn more


Click Corie's photo to learn more


Click Paul's photo to learn more


Click Greg's photo to learn more
To see how Campaign Life Coalition has rated candidates in the remaining 57 ridings not listed above, click here to search by riding name, or here to find your local riding by postal code.

Part 2 - Comparing Party Platforms & Leaders
We will look only at the two main provincial parties - the governing Saskatchewan Party under Premier Scott Moe and the Opposition NDP under Ryan Meili.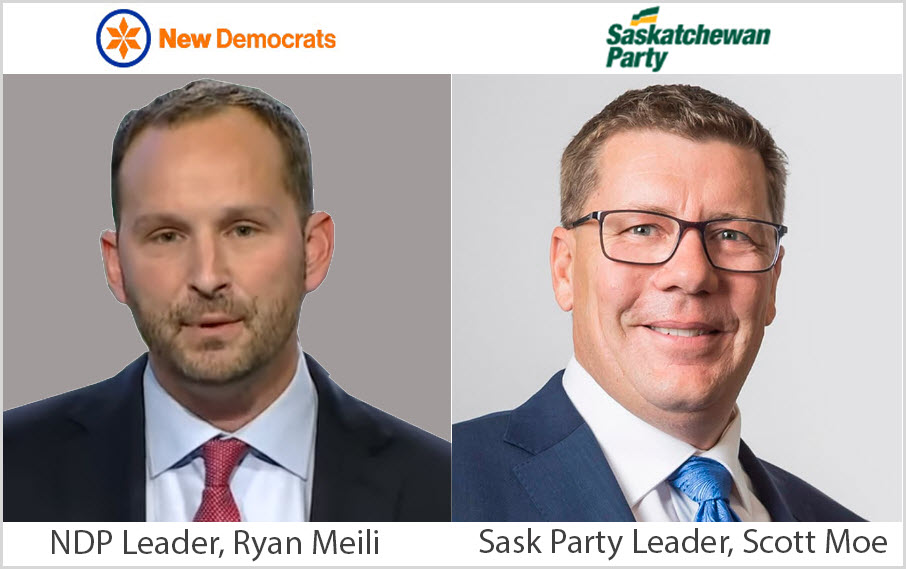 ndp Platform & Party Leader MEILI
Both Ryan Meili and the NDP are rabidly pro-abortion. It was the NDP who led the charge, successfully pressuring the Scott Moe government to fully subsidize the controversial chemical abortion pill. Meili himself has stated that he supports the "full spectrum of reproductive health services from education to contraception to termination", a euphemism for abortion.
The NDP's lobbying was also instrumental in removing the pro-life, former Sask Party Health Minister, Greg Ottenbreit, from his portfolio, owing to the latter's principled pro-life beliefs.
The NDP even objected to the common sense idea of parental consent for underage children who seek abortion, a piece of legislation that had apparently been discussed back when Brad Wall was Sask Party Leader and Premier.
Ryan Meilie and the NDP are totally on board with the radical LGBT agenda. They attend homosexual Pride Parades and have been pushing the Sask Party government to pass legislation which requires all schools in the province to permit student-led, gay pride clubs upon request.
In an October 2020 Leaders debate, Mr. Meili did not hesitate to express his unequivocal support for funding a heroin shooting gallery where people can legally inject heroin and take other hard drugs, all with the approval of the government. These heroin shooting galleries are euphemistically called "safe consumption sites", even though they're anything but safe, in order to gloss over the dangerous and fool-hardy experimental public health policy that has worsened the drug problem and destroyed local communities in places like Vancouver and Toronto.
SASK PARTY PLATFORM & PARTY LEADER SCOTT MOE
Scott Moe has been a disappointing Leader and Premier. Although he publicly identifies as "pro-life", he has done nothing in terms of legislation or policy to protect any unborn child from being killed by abortion.
To the contrary, in June 2019 under Moe's leadership, the Saskatchewan government agreed to fully insure the chemical abortion pill, Mifegymiso, under the province's health insurance plan. This massively increased the numbers of babies killed by abortion in the province, owing to the greater convenience and early accessibility.
Scott Moe also reprimanded one of his pro-life Cabinet Ministers, Greg Ottenbreit, for delivering a speech at a local pro-life event in which the latter expressed solidarity with the pro-life movement. Moe subsequently took away Ottenbreit's Health portfolio, an action widely believed as having the goal of preventing the pro-life Ottenbreit from opposing any move to fund the abortion pill with public tax dollars.
During the initial Wuhan virus lockdown, the Scott Moe government shut down all elective surgeries – including for breast and other cancers, but… kept medically-unecessary abortions going full steam, by declaring abortion to be an "essential service" during the pandemic.
Despite a massive campaign by a grassroots doctors group and faith communities which asked the government to enact conscience rights legislation to protect health care workers from having to participate in or refer for euthanasia, Premier Moe has thus far failed to act, further casting doubt on his "I am pro-life" claim.
In 2019, Scott Moe became the first Saskatchewan Premier in history to march in a homosexual Pride Parade. Moe opposes the true definition of marriage between one man and one woman. His Sask Party government also has a policy directing all Saskatchewan schools to permit the establishment of student gay pride clubs, although it has thus far not caved to NDP demands to legislate student gay pride clubs.
During an October 2020 Leaders debate, Moe said he would consider funding a heroin shooting gallery in Saskatchewan, euphemistically called a "safe consumption site" in order to gloss over the dangerous and fool-hardy public health policy that has worsened the drug problem and destroyed local communities in places like Vancouver and Toronto.
On a slightly more positive note, the Saskatchewan Party tolerates pro-life, socially-conservative MLAs in caucus, at least for now. Moe also claims he will allow free votes on moral issues like abortion.
---
If you have not yet voted, we hope this Voter's Guide is of some help to you. To find your voting location, look it up at the Elections Saskatchewan website here.