T-SHIRT: I vote pro-life first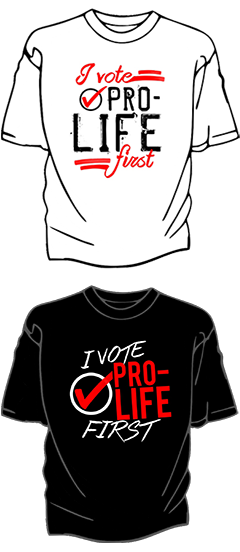 During this federal election campaign, how can you encourage people around you to vote for a pro-life candidate?

How about by wearing that suggestion on your person? Wherever you go, people can't help but notice how you're going to cast your ballot on October 19th!

Get your 'I vote pro-life first!' tee today!
---