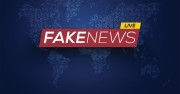 Posted on: December 19, 2018 @ 11:53am By: Jack Fonseca
This story is so incredibly fishy. It stinks like a mackerel that was left in the sun for a couple of days. It smells of collusion. And I don't mean the fake kind of collusion peddled by CNN about Donald Trump allegedly plotting with Russians to fix the presidential election.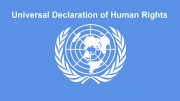 Posted on: December 10, 2018 @ 12:28pm By: CLC UN Team
Article 3 affirms that everyone has the right to life, liberty and security of person. And yet in many places those rights are not only not respected, but their violations are even celebrated, even in the UN institutions..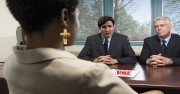 Posted on: December 10, 2018 @ 4:51am By: Jack Fonseca
Canadians must see this for what it is. A campaign maneuver by Trudeau, just 11 months before an election, trying to pre-empt a backlash at the ballot box by Christian voters. Clearly, Liberals fear it will hurt them in the 2019 election, and Trudeau is doing damage control to try to persuade churches and religious leaders that he's not really the enemy of the cross they believe him to be.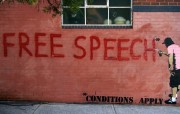 Posted on: October 4, 2018 @ 9:46am By: Emily Price
In just under a month, it will have been a full year since Bill 163, also known as the abortion bubble zone law, came crashing down on authentic human freedom with dictatorial finesse. But there's another story unfolding in a different part of the world that Canadians should take note of.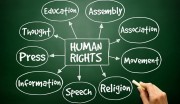 Posted on: September 27, 2018 @ 10:21am By: Emily Price
Two things happened this month in relative proximity to one another: The Committee on the Rights of the Child opened its seventy-ninth session on September 17th and a coalition of pro-abortion groups presented a joint statement advocating for the protection of Women's Rights defenders as Human rights defenders to the Human Rights Council in Geneva on September 24th.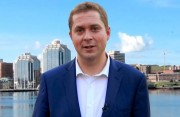 Posted on: August 22, 2018 @ 1:49am By: Jack Fonseca
Marginalized. Manipulated. Lied to. That's how many socially and fiscally conservative members of the Ontario PC Party felt in October 2017 when then Leader Patrick Brown announced that anti-carbon tax and social conservative policy resolutions would be "off limits" at the PC's upcoming policy convention.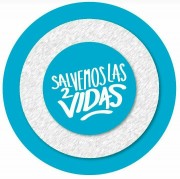 Posted on: August 10, 2018 @ 4:33am By: CLC UN Team
Today, we join our friends in Argentina in celebration because Life did win, but this was only one battle, there are many more to come.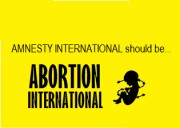 Posted on: July 13, 2018 @ 3:41am By: CLC UN Team
Even though Amnesty International adopted a 'new' abortion policy, it is important to point out that, for many years, they have already been extremely busy advocating for abortion, in countries where it was illegal, by well-funded marketing campaigns and protests.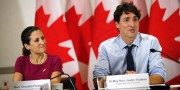 Posted on: June 15, 2018 @ 12:15pm By: CLC Staff
"Facts matter. Truth matters. Competence and honesty, among elected leaders and in our public service, matter."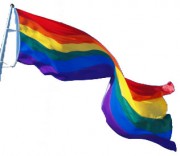 Posted on: June 6, 2018 @ 9:04am By: Sharon McGonegal
In past years, when being suddenly and unexpectedly confronted with a foreign flag waving from the flag pole of our Elliot Lake City Hall, a flag that is neither the Union Jack nor our Canadian flag, and one having no relation to me as a Canadian citizen, I'm led to ponder and seriously question the rationale behind the phenomenon.