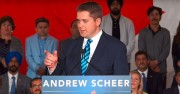 Posted on: June 5, 2019 @ 1:25am By: Jack Fonseca
Andrew Scheer recently gave a speech on immigration which raised red flags for pro-family Canadians who believe in the traditional definition of marriage and the family.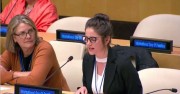 Posted on: May 23, 2019 @ 3:07am By: CLC UN Team
On May 15th, pro-life and pro-family organizations and delegates gathered at the United Nations Headquarters in New York City to observe the 25th Anniversary of the International Day of Families and to commemorate the 25th Anniversary of the International Year of the Family. Campaign Life Coalition attended the event and delivered a three-minute intervention.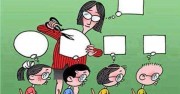 Posted on: April 23, 2019 @ 9:44am By: CLC UN Team
Who desires to cause a negative impact upon our world? I'll let you in on a not-so-secret secret: UN agencies, the United Nations, and those advocating for the dismantlement of the traditional family.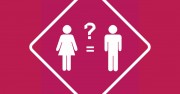 Posted on: April 8, 2019 @ 3:03am By: Georges Buscemi
One of the most frustrating aspects of the ongoing Commission for the Status of Women (CSW) event (held this year from March 11 to March 22) and probably UN events in general, is the lack of clarity in the use of terms. For example, let's take the term "gender equality".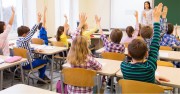 Posted on: December 20, 2018 @ 12:42pm By: Jack Fonseca
There's disturbing evidence that the public consultation process was rigged against the parents who elected Doug Ford in the first place. This includes selective screening of which opinions were allowed to be voiced at telephone town halls, voter suppression, plus a process designed to be easily hi-jacked by the left.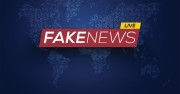 Posted on: December 19, 2018 @ 11:53am By: Jack Fonseca
This story is so incredibly fishy. It stinks like a mackerel that was left in the sun for a couple of days. It smells of collusion. And I don't mean the fake kind of collusion peddled by CNN about Donald Trump allegedly plotting with Russians to fix the presidential election.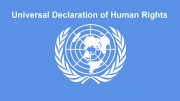 Posted on: December 10, 2018 @ 12:28pm By: CLC UN Team
Article 3 affirms that everyone has the right to life, liberty and security of person. And yet in many places those rights are not only not respected, but their violations are even celebrated, even in the UN institutions..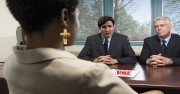 Posted on: December 10, 2018 @ 4:51am By: Jack Fonseca
Canadians must see this for what it is. A campaign maneuver by Trudeau, just 11 months before an election, trying to pre-empt a backlash at the ballot box by Christian voters. Clearly, Liberals fear it will hurt them in the 2019 election, and Trudeau is doing damage control to try to persuade churches and religious leaders that he's not really the enemy of the cross they believe him to be.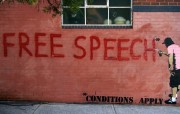 Posted on: October 4, 2018 @ 9:46am By: Emily Price
In just under a month, it will have been a full year since Bill 163, also known as the abortion bubble zone law, came crashing down on authentic human freedom with dictatorial finesse. But there's another story unfolding in a different part of the world that Canadians should take note of.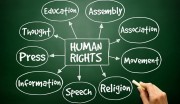 Posted on: September 27, 2018 @ 10:21am By: Emily Price
Two things happened this month in relative proximity to one another: The Committee on the Rights of the Child opened its seventy-ninth session on September 17th and a coalition of pro-abortion groups presented a joint statement advocating for the protection of Women's Rights defenders as Human rights defenders to the Human Rights Council in Geneva on September 24th.