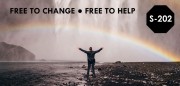 Posted on: January 20, 2020 @ 5:17am By: David Cooke
Recent LGBT hype in the media is fueling support for an anti-Christian "conversion therapy" ban (Bill S-202)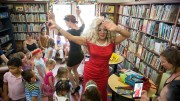 Posted on: January 15, 2020 @ 3:28am By: David Cooke
Cross-dressing men in drag are performing as "story-tellers" for little children in the Mississauga Library System.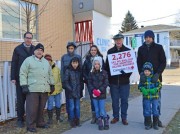 Posted on: December 22, 2019 @ 4:15am By: David Cooke
I spent two short days connecting with pro-life champions Down East, rallying in front of the Nova Scotia and New Brunswick Legislatures, and delivering vital, life-promoting petitions.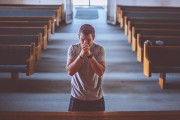 Posted on: December 15, 2019 @ 6:30am By: David Cooke
A proposed nation-wide ban on so-called "conversion therapy" threatens to criminalize the Christian message, which calls on all all people to "repent and be converted".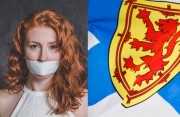 Posted on: December 6, 2019 @ 10:40am By: David Cooke
The pro-aborts want to bring bubble zones to Nova Scotia, hoping to deplatform pro-lifers and silence our peaceful witness to the sanctity of human life.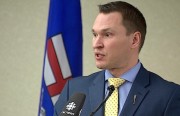 Posted on: December 3, 2019 @ 2:34am By: David Cooke
Alberta's Official Opposition House Leader and NDP MLA for Edmonton-Beverly-Clareview Deron Bilous asserts that he is "strongly opposed" to basic human rights.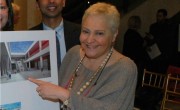 Posted on: November 22, 2019 @ 2:21am By: David Cooke
Campaign Life Coalition is planning a rally in front of Toronto Catholic District School Board headquarters on Tues., Nov. 26th, to call on trustee chairwoman, Maria Rizzo, to resign from the Board over her support of Gender Ideology.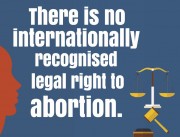 Posted on: November 15, 2019 @ 1:12am By: CLC UN Team
From November 12-14, thousands of abortion activists stormed into Kenya's capital to attend the Nairobi Summit, a conference that was organized by the United Nations Population Fund (UNFPA) and the government of Denmark, in partnership with a few member states and organizations, to promote abortion as a solution to world poverty.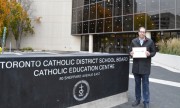 Posted on: November 7, 2019 @ 3:20am By: David Cooke
It seems that common sense is just not so common these days! What do you think? If someone wants to serve as a school board trustee in a Catholic school system, shouldn't that person actually have some interest in maintaining Catholic values? At the very least, you'd never expect such a person to actively oppose Catholic values, right? And you'd certainly never expect that person to push some trendy new ideology that is totally alien to Christianity – an ideology that will put over 90,000 students at risk of both spiritual and physical harm.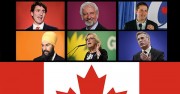 Posted on: October 24, 2019 @ 1:58am By: Jack Fonseca
For pro-life and pro-family Canadians, the re-election of Justin Trudeau was depressing. He is the most rabidly pro-abortion Prime Minister in Canada's history, and a ferocious opponent of free speech, religious freedom, and family values.