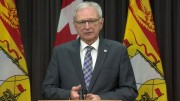 Posted on: June 16, 2023 @ 9:36am By: David Cooke
Premier Blaine Higgs has a real battle on his hands. The woke mob is at his throat. The media is lambasting him. Even Prime Minister Justin Trudeau has taken a swing at him, calling him a "far-right political actor" and accusing him of targeting so-called "trans kids".
Posted on: June 15, 2023 @ 3:20pm By: Jeff Gunnarson
Analysis of three candidates.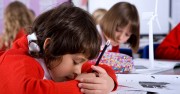 Posted on: June 12, 2023 @ 1:33pm By: David Cooke
It's a time for celebration by pro-family New Brunswickers! As of July 1st, schools will no longer be able to hide gender transitioning of young children from their parents! Premier Blaine Higgs is putting forth the most hopeful policy reform we've ever seen, from any government in Canada, to counter the tidal wave of harmful transgender ideology in our schools, but …
Posted on: June 9, 2023 @ 3:26pm By: Jeff Gunnarson
Voters face a crucial choice
Posted on: June 7, 2023 @ 11:14am By: Jack Fonseca
A full report on the story behind the first-ever National "Pride" Walk-Out Day and how parents stood firm against LGBT indoctrination in the classroom.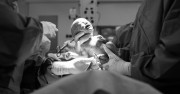 Posted on: June 5, 2023 @ 6:00am By: Pete Baklinski
"Canadians deserve answers regarding what is happening to these babies born alive after a failed abortion."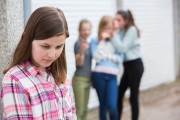 Posted on: May 31, 2023 @ 12:31pm By: Jeff Gunnarson
The controversial LGBT "Pride" flag is harmful to Christian, Muslim, Jewish and other traditionally-principled students. Here's why, and what you can do about it....
Posted on: May 29, 2023 @ 11:19am By: Jeff Gunnarson
Tonight's meeting is crucial. Parents, grandparents and concerned citizens must pack the gallery to send the message that they want WCDSB trustees to allow voters to choose a replacement for the disgraced Wendy Ashy who resigned after calling "white Christian males" the most "dangerous creature on the planet".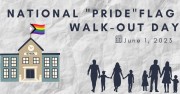 Posted on: May 25, 2023 @ 6:31pm By: Jeff Gunnarson
Keep your kids home when the LGBT flag goes up!

Send your school the message: "Leave the kids alone".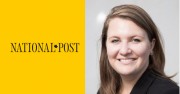 Posted on: May 23, 2023 @ 4:57pm By: Jack Fonseca
Canadians expect that the "facts" printed in newspapers are true facts. Not lies. Not spin, presented to distort the reality of a situation in order to bias readers towards a particular ideological viewpoint. The Canadian people do not want their newspapers to knowingly print lies. Yet, that's exactly what the National Post did on May 11th.