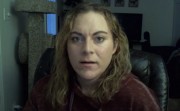 Posted on: February 24, 2023 @ 7:55am By: David Cooke
Instead of questioning her irrational thinking, analyzing her mental state, or offering her alternative options, the so-called "medical experts" simply affirmed Michelle in her desire to be a man and proceeded to remove her breasts and uterus.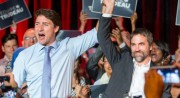 Posted on: February 16, 2023 @ 2:32pm By: David Cooke
It seems like no one is happy with the Internet Censorship Bill. No one except Mr. Trudeau's ever-shrinking Liberal cheering section.
Posted on: February 14, 2023 @ 9:24am By: Jack Fonseca
Something happened recently at the Renfrew County Catholic District School Board (RCCDSB) that is very much non-Catholic and non-Christian. A teenager was arrested after expressing his biblical beliefs at St. Joseph's Catholic School.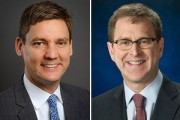 Posted on: February 8, 2023 @ 5:46pm By: David Cooke
Under Bill 36, David Eby's NDP government will be calling the shots when it comes to your healthcare, medical treatment, and personal medical choices.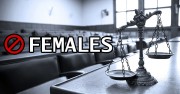 Posted on: February 6, 2023 @ 11:21am By: Jack Fonseca
On January 25th the Ontario College of Teachers held its fourth day of hearings in the trial of faithful Catholic School Trustee, Mike Del Grande. As we've come to expect in this hearing, bizarre revelations came out about his detractors. His chief accuser identified as "a voice for... menstruating persons" instead of saying "women".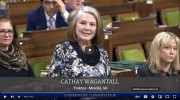 Posted on: February 3, 2023 @ 3:51pm By: David Cooke
In Bill C-311, Mrs. Wagantall has brought forward a milder proposal that does not go as far as "Cassie and Molly's Law", but it does force the courts to take pregnancy seriously.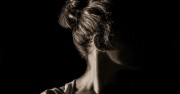 Posted on: January 31, 2023 @ 12:00pm By: Pete Baklinski
"This girl did not deserve to die. She had her whole life ahead of her."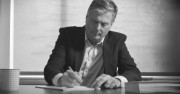 Posted on: January 26, 2023 @ 10:00am By: Pete Baklinski
"Prime Minister, I call upon you and upon Parliament to follow the invitation of the Supreme Court and pass legislation protecting children in the womb."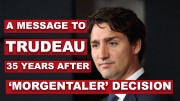 Posted on: January 25, 2023 @ 4:09pm By: Jeff Gunnarson
I've penned a letter to Prime Minister Trudeau of critical importance to every Canadian, born and unborn.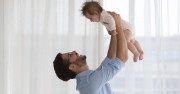 Posted on: January 5, 2023 @ 12:17pm By: Pete Baklinski
Being a dad who works full time in the pro-life movement, I decided to take ChatGPT for a test drive to see how it would answer questions on abortio