Posted on: October 19, 2016 @ 9:09am By: Dr. Scott Masson
It ought to be every child's natural birthright to know who Mom and Dad are. When children don't know one, or both, of their parents, they grieve. No legislation should provoke such a loss.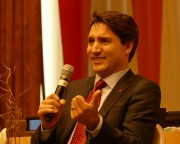 Posted on: September 9, 2016 @ 5:17am By: Matt Wojciechowski
OMG! This is huge! Are you ready for this?

Our Prime Minister has just made Vanity Fair's best-dressed list and everyone is talking about it.

I am so proud of our well-dressed style-icon. We are so lucky.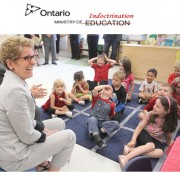 Posted on: August 26, 2016 @ 8:29am By: Jack Fonseca
It's a fair question to ask whether the massive parental rebellion that took place over the last 18 months has accomplished anything. After all, didn't Kathleen Wynne simply ignore parents, and roll out the curriculum anyway?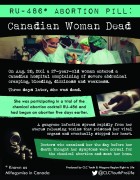 Posted on: July 12, 2016 @ 2:29am By: Johanne Brownrigg
Back in April I blogged about the radical pro-abortionists who were up in arms about Health Canada requirements in dispensing Mifegymiso. Action Canada for Sexual Health and Rights was furious that physicians would have to oversee the patient taking their first dose of this abortifacient. Now it seem columnists with Radio Canada International and the Globe and Mail are outraged over these protocols. My, my, where will it end?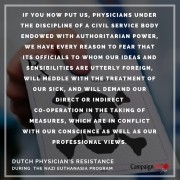 Posted on: June 15, 2016 @ 11:11am By: Johanne Brownrigg
...Rather than compromise their profession and co-operate with Hitler's "Physician's Bureau" the "Dutch Physician's resistance" placed themselves at risk, some were tortured, some killed and some just disappeared, but they would not bow to the Nazi euthanasia juggernaut...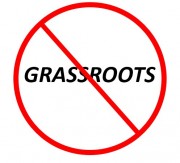 Posted on: May 25, 2016 @ 2:33am By: CLC Staff
The Conservatives set up a process that was supposedly democratic and open to the grassroots supporters but when a small group of people didn't like what the grassroots had to say, they ignored the wishes of hundreds, if not thousands, of party supporters who got involved in the process.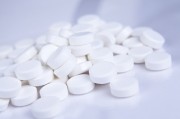 Posted on: April 21, 2016 @ 11:49am By: Johanne Brownrigg
In the end, a powerful hormonal drug is being given to women who will have to tolerate side effects not to cure a life-threatening illness, rather to kill their unborn child. Abortion remains the fulcrum in a mad dash for 'freedom' so now women be damned.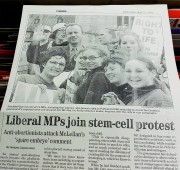 Posted on: December 7, 2015 @ 3:27am By: Johanne Brownrigg
Campaign Life Coalition Ottawa just moved into a new office. We found old newspaper clippings, great photos, many letters and the minutes to endless meetings.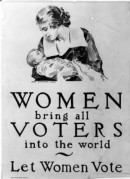 Posted on: July 17, 2015 @ 11:09am By: Johanne Brownrigg
Women Have Participated, Thrived in Canada's Democratic Arena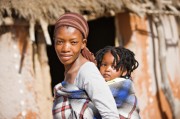 Posted on: July 3, 2015 @ 2:04am By: Taylor Hyatt
In November 2010, the government of Canada launched the Muskoka Initiative to help "prevent the deaths of 1.3 million children under five and 64,000 mothers" worldwide