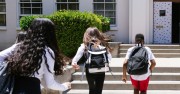 Posted on: September 30, 2022 @ 2:05pm By: Josie Luetke
By now, you've likely heard about the male Oakville Trafalgar High School teacher who has taken to showing up for class with enormous, cartoonish fake breasts. Almost every major conservative commentator – Matt Walsh, Steven Crowder, Tucker Carlson, etc.—has covered this story. Canada has once again been made a laughing stock.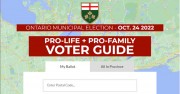 Posted on: September 27, 2022 @ 3:55pm By: Jack Fonseca
It's time to take back your school boards and city councils from the woke leftists who are brainwashing our kids, and abusing their positions of power to promote a culture of death, oppressive censorship rules, and to wage war on our most cherished freedoms and traditional values.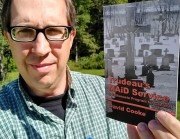 Posted on: September 27, 2022 @ 1:48pm By: David Cooke
David Cooke's new book reveals the horror of legal euthanasia.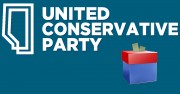 Posted on: September 27, 2022 @ 11:16am By: Jack Fonseca
Voting in the United Conservative Party (UCP) Leadership race is well underway. If you are an eligible voting member and haven't yet voted, we wish to remind you to please cast your ballot with Todd Loewen as your #1 choice.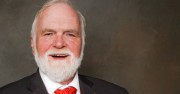 Posted on: September 21, 2022 @ 11:34am By: Pete Baklinski
'I am defending my Constitutional right to free speech and my duty as a publicly elected school trustee to approve learning resources.'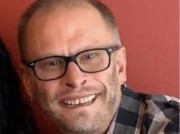 Posted on: September 14, 2022 @ 11:58am By: David Cooke
47-year-old Matthew Main was euthanized without his mother's involvement.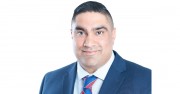 Posted on: September 1, 2022 @ 2:48pm By: Jack Fonseca
It's time to send John Horgan – and his pro-abortion NDP government – a clear message that pro-life values are winning values in B.C., and you can do that by helping to defeat Horgan's pro-abortion/anti-family candidate in the upcoming provincial byelection in your riding.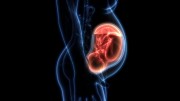 Posted on: September 1, 2022 @ 10:35am By: Philip Tomchyshyn
'The Trudeau Government immediately stop funding an organization that peddles lies about abortion in Canada.'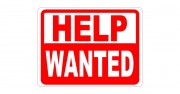 Posted on: September 1, 2022 @ 8:33am By: Jack Fonseca
This is a time-sensitive message to all pro-life and pro-family CLC supporters across British Columbia. We're just days away from the registration deadline for this fall's municipal elections … And we need good men and women to step forward as candidates so we can take back our schools and local governments.
Posted on: August 24, 2022 @ 3:44pm By: Ruth Robert
"This one-million-dollar bail-out needs to end now. Ms. Ryan and her baby-killing staff need to stop getting a free ride at taxpayers' expense."