Top Ten Pro-Life Victories of 2018
December 26, 2018 - 11:07pm
I don't need to tell any of you that the pro-life movement suffered its share of losses over the year: Ireland voted to allow abortion; Planned Parenthood still chugs along, the Republicans too obstinate or cowardly to defund them; the totalitarian Canada summer jobs program attestation prevented thousands of employers and students from participating in the program; and abortion drug Mifegymiso was pushed across the country. However, 2019 is a new year, and presents an opportunity for us to resume the fight all the more invigorated.
For now, let us be grateful for what we did accomplish in 2018. Millions of pro-lifers across the world have been working tirelessly to protect the preborn and, when our efforts pay off, the fruits can be very, very sweet. Here are my top ten pro-life victories of 2018 (admittedly heavily weighted in favour of victories more proximate to myself):
#10: Manitoba rejected bubble zones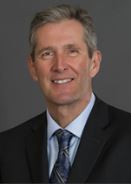 When Manitoba NDP MLA Nahanni Fontaine tabled Bill 200, a private member's bill which would establish bubble zones around abortion facilities, there was fear that Manitoba would become the sixth province to restrict pro-lifers' right to protest. Manitoban politicians, however, chose to stand up for free speech. PC Premier Brian Pallister accused Fontaine of being "willing to invoke the hammer of government to stop people from exercising freedoms that we should never take for granted." The bill was defeated on second reading 32-11.
#9: Steps taken to protect conscience rights and religious freedom
The fact that we don't have adequate conscience protection already is quite disturbing, but hopefully that's turning around.
In January, the Trump administration created the Conscience and Religious Freedom Division of the Office of Civil Rights. The administration also took lengths to help ensure that employers would not have to cover abortion in health insurance plans.
The Norwegian Supreme Court upheld physician Katarzyna Jachimowicz's right not to perform procedures which she morally objects to. In 2015, she was fired for refusing to insert IUDs, which are known to have an abortifacient effect.
On October 30, Canadian Conservative MP David Anderson tabled Bill C-418, the Protection of Freedom of Conscience Act, which, if passed, would ensure that health care professionals could refuse any involvement in euthanasia/assisted suicide without fear of penalties.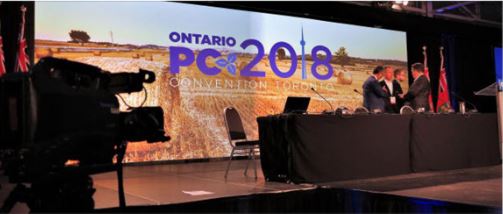 At the Progressive Conservative Party of Ontario convention in November, delegates voted overwhelmingly in favour of a policy protecting the conscience rights of health care professionals and institutions, which will now be debated and voted on at the next convention before becoming official party policy.
#8: Pro-lifers secure representation in countries like Brazil and Hungary
Recently-elected right-wing politicians have focused on issues of immigration, nationalism, and sovereignty, and are not without problematic viewpoints, but some are also pro-life or at least sympathetic to our cause. Some examples:
Hungarian Prime Minister Viktor Orbán was re-elected this year. Thanks to his government's pro-life and pro-family policies, Hungary's abortion rate dropped by a third between 2010 and 2017.
President-elect of Brazil, Jair Bolsonaro, has vowed not to liberalize the abortion laws in the country.
The pro-life political party Vox won twelve seats in the Spanish region of Andalusia.
Italy's new Minister for Family and Disability Lorenzo Fontana is pro-life, and wants to make it easier for pregnant women to choose life. His hometown of Verona, where he previously served as Deputy Mayor, also officially declared itself a "pro-life city" this past year and promised funding to anti-abortion efforts.
#7: Free speech movement gains traction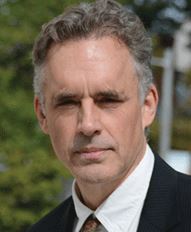 Government, academic institutions, and social media platforms are engaged in rampant censorship, but the good news is that a strong counter-movement is emerging, led by University of Toronto professor Jordan Peterson. Former Wilfrid Laurier University Teaching Assistant Lindsay Shepherd also came into the limelight when she got in trouble for showing a debate featuring Peterson in a tutorial. She went on to cofound the Laurier Society for Open Inquiry, and MC an abortion debate organized by the pro-life club on campus. The Ontario government is now requiring all post-secondary institutions to develop a free speech policy by 2019 or risk losing funding.
#6: Trump's administration blocked promotion of "Sexual and Reproductive Health and Rights" at UN & G7 meeting
Prior to the G7 Summit in Charlevoix, Quebec, the Trudeau government formed a Gender Equality Advisory Council to push the Sexual and Reproductive Health and Rights (SRHR) agenda at the G7, but thanks to Trump, coverage of the meeting centred on trade. There was no mention of abortion or SRHR in any of the final declarations which emerged from the summit.
Abortion advocates have been experiencing similar opposition from America at the UN. For example, Bethany Kozma, senior advisor on women's issues from the U.S. Agency for International Development persistently advocated against SRHR at the UN Commission on the Status of Women. While the final agreement produced on the topic of rural women doesn't reverse gains made by the abortion lobby, it also doesn't make any new abortion-related commitments. At the UN Commission on Population and Development, the United States and the African group rejected a resolution on migration in part because it contained SRHR language.
#5: African countries resist ideological colonization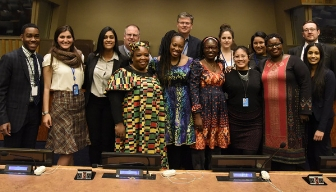 Kenya and Niger both cracked down on British abortion provider Marie Stopes for committing illegal abortions in these countries. It was also reported earlier this year that Marie Stopes and the International Planned Parenthood Federation have had to close some of their African programs due to a lack of funds (thanks to Trump's reinstatement of the Mexico City Policy).
Campaign Life Coalition assisted in bringing attention to the issue of "ideological colonization" by co-hosting a UN side event during the Commission on the Status of Women and organizing a parliamentary screening of the documentary Strings Attached, produced and directed by Obianuju Ekeocha, founder of Culture of Life Africa.
#4: Worldwide pushback against euthanasia/assisted suicide
In votes in places like Finland, Portugal, Australia, and Guernsey, euthanasia/assisted suicide was rejected.
The World Medical Association also remains opposed to euthanasia and a motion from the Canadian Medical Association calling on it to drop its opposition had so little support that the CMA withdrew it and later also withdrew from the World Medical Association.
#3: Argentina's senate refused abortion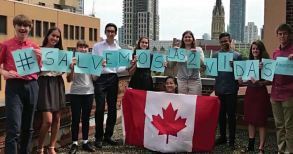 The #SálvemosLas2Vidas/"Save Both Lives" camp was victorious. Argentina's senators voted 38-31 against a bill which would have legalized abortion up to the 14th week of pregnancy and permitted abortion after that time in certain circumstances.
#2: The pro-life movement made gains in the Conservative Party of Canada
At the CPC convention in Halifax, a majority of delegates indicated that they supported a Born Alive Infant Protection Act, the exclusion of abortion from maternal health foreign aid, and the development of a national palliative care strategy that explicitly excludes euthanasia. They opposed the expansion of euthanasia for certain vulnerable groups, and any sort of government values test attestation. Pro-lifers' top prize—removing Article #65, which states, "A Conservative Government will not support any legislation to regulate abortion"—remained just barely out of reach, but the close vote gives us hope of reaching this goal at the next convention.
#1: Pro-lifers and educable candidates were elected to Ontario's legislature
At the beginning of this year, it looked like Ontario's next premier would be a choice between PC leader Patrick Brown and Liberal leader Kathleen Wynne. Luckily, instead, pro-life PC leadership candidate Tanya Granic Allen played kingmaker, putting Doug Ford at the helm of the PC party, and setting the stage for Ford to become premier not three months later. Though only rated "educable" by Campaign Life Coalition, he has said that he disagrees with bubble zones and the fact that minors can get abortions without their parents' knowledge or consent. Ontarians also sent nine CLC-endorsed pro-life candidates and a handful of "educable" candidates to the legislature along with Ford.