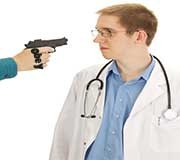 Posted on: July 10, 2014 @ 5:13am By: Jack Fonseca
The College of Physicians & Surgeons of Ontario is reviewing its policy on freedom of conscience for doctors with an eye to taking away a physician's right to refuse to provide a service which violates his/her moral or religious beliefs. Tell the College to leave conscience rights alone.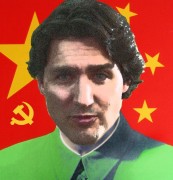 Posted on: May 13, 2014 @ 4:25am By: Jack Fonseca
In November 2013, Justin Trudeau spoke publicly of his admiration for the Chinese communist state's basic dictatorship. Then on May 7, 2014, boy Trudeau's admiration turned to imitation, as he announced an abortion policy that would stifle freedom of conscience and democracy.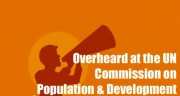 Posted on: April 10, 2014 @ 4:54am By: CLC UN Team
Meetings and negotiations are still underway. Unfortunately, the themes of comprehensive sexual education, abortion rights, and contraception continue on.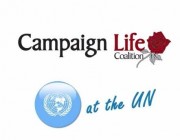 Posted on: April 8, 2014 @ 9:33am By: CLC UN Team
The anti-life forces are back at the UN for the forty-seventh Commission on Population and Development, promoting their radical agenda of sexual and reproductive health rights, which include pushing for abortion as a human right. Luckily they are not alone...
Posted on: February 27, 2014 @ 9:00am By: Johanne Brownrigg
"Safe, legal and rare"- the famous abortion catch phrase we've all come to recognize as a colossal lie. As with all deception, one lie leads to another, and another, until it becomes farcical. The Emperor's New Clothes has that whole story buttoned up.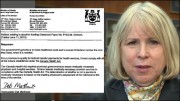 Posted on: November 15, 2013 @ 10:06am By: Jack Fonseca
Ontario's Health Minister Deb Matthews, is supposed to be an expert in how the province's healthcare system works. However, her response to a defund abortion petition proves that she is clueless about how elective abortion is treated within the health care system.
I responded to correct Deb's false understanding.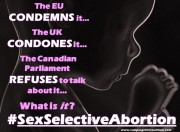 Posted on: October 11, 2013 @ 9:00am By: Matt Wojciechowski
...It's no surprise, that on this second annual International Day of the Girl Child, 200 million girls are missing in this world because of sex-selective abortion and infanticide and most Canadian politicians remain silent...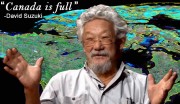 Posted on: July 25, 2013 @ 11:16am By: Jack Fonseca
During an interview recently, David Suzuki was quoted saying that "Canada is full". He argued there's literally no space for immigrants in this vast country. He then slammed Canadian immigration policy as "disgusting" for trying to maintain our population (and therefore our economy) by bringing immigrants into the country.

If Saint Suzuki's de-population wish came true, our crumbling Medicare system and Old Age Security would finally collapse.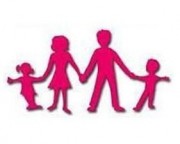 Posted on: June 14, 2013 @ 4:33am By: Johanne Brownrigg
...Weak and bad parenting whether from a mother or a father is not sufficient to re-design the family. It is a call for self-improvement not re-engineering...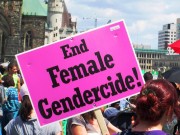 Posted on: May 31, 2013 @ 10:42am By: Matt Wojciechowski
... Nothing in the message has changed. What has changed, and is continuously changing, is the attitude of this generation of Canadians who now have the science, the facts, and the images at their disposal to know what abortion is.