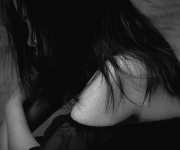 Posted on: March 25, 2021 - 2:05pm
The March 17 United Nations CSW65 side event "We hear you! High Level Side Event on the Margins of the 65th Session of the Commission on the Status of Women: An Intergenerational Dialogue on Child, Early, and Forced Marriage" was organised by Zambia, Canada, the United Nations International Children's Emergency Fun (UNICEF), the United Nations Population Fund (UNFPA), and Save the Children around the concept of listening to the testimonies of young women.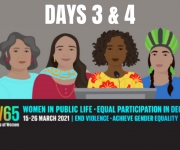 Posted on: March 24, 2021 - 5:51pm
Whew! It was yet another full two days of advocating for life and the family at the United Nations' 65th session of the Commission on the Status of Women (CSW65). Campaign Life Coalition's CSW delegation attended many events on sexual and reproductive health and rights (SRHR), including abortion "rights" and "comprehensive" sex education (CSE); faith; sexuality; and much more!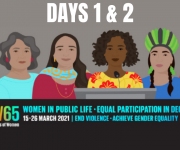 Posted on: March 17, 2021 - 10:23pm
Wow, what a start to the United Nations' 65th Commission on the Status of Women (CSW65)! Our delegation has been busy these past two days standing for life and family in various forums and meetings on topics ranging from faith and gender to women in politics to sexual and reproductive health and rights or "SRHR," and oh boy, do we ever have our work cut out for us.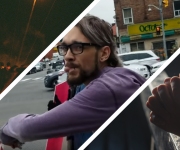 Posted on: November 24, 2020 - 9:26am
In 2018, former CLC Youth Coordinator Marie-Claire Bissonnette was a victim of physical violence during a pro-life protest called Life Chain. The attack at the peaceful protest was filmed and became a viral video, catching the attention of pro-life and pro-abortion individuals alike. The video contextualizes the fear of political discourse between opposing parties and the reliance on aggression as a response to disagreement.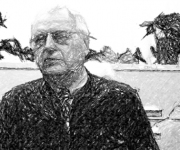 Posted on: November 16, 2020 - 2:35pm
They say revenge is a dish best served cold. I'd say that one that has been waiting over a year is awfully cold. That's how long the LGBTQ lobby has been itching to punish faithful Catholic Trustee Mike Del Grande. They finally got their revenge last Wednesday night.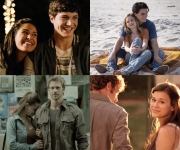 Posted on: August 16, 2020 - 1:37pm
I have prepared a new list of pro-life and pro-faith movies that you can watch before the end of the summer from the comfort of your own home! These movies will certainly motivate you to continue to spread the pro-life message and will bring you hope during this time of pandemic.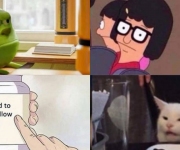 Posted on: July 16, 2020 - 9:31am
Last week, CLC Youth's Virtual Pro-Life Clubs wrapped up our pro-choice/pro-life meme review. Included below are the four spiciest pro-choice memes, and four spiciest pro-life memes.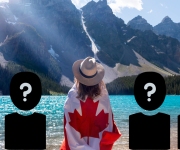 Posted on: July 2, 2020 - 5:37pm
The ideal fertility rate to sustain the population is 2.1 children per woman, ideally enough to replace both mother and father. However, in recent years, the fertility rate in Canada has gone down to 1.5 children... This is not because of the unprecedented times we are currently facing.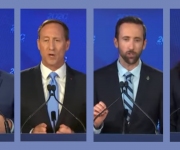 Posted on: June 22, 2020 - 12:24pm
If you're a Conservative Party member, you've likely been bombarded with emails from all four candidates' campaigns over the past few months, but the leadership debates were still highly revealing.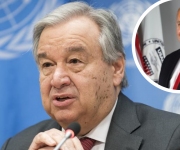 Posted on: May 25, 2020 - 10:56am
Last week, the US Agency for International Development (USAID) sent a letter to UN Secretary General António Guterres in response to the United Nations' COVID-19 Global Humanitarian Response Plan, calling for the UN to cease treating abortion as "essential" humanitarian relief.