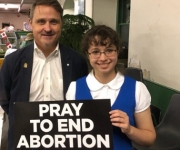 Posted on: March 6, 2020 - 10:16am
Ruth Robert is the coordinator of Life Nova Scotia, CLC's Nova Scotia branch. At just 22 years old, she revived the 40 Days for Life Halifax campaign, a peaceful prayer vigil for an end to abortion. This campaign drew calls for a province-wide bubble zone law, which would prohibit any type of pro-life witness outside of hospitals and other abortion facilities.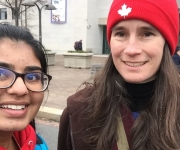 Posted on: February 6, 2020 - 10:22am
Last week, I had the opportunity to travel to Washington, D.C, for the world's largest human rights demonstration, the 47th annual March for Life.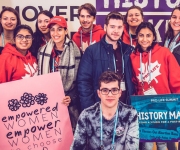 Posted on: January 31, 2020 - 10:51am
Attending the March for Life in Washington, D.C, for the first time was one of the most incredible experiences of my life. I have never been surrounded by such a deep love, by like-minded individuals, whom shared the same passion for life.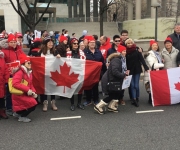 Posted on: January 30, 2020 - 11:06am
Attending the Washington, D.C., March for Life was the experience of a lifetime. Having travelled to Canada's National March for Life in Ottawa for the past eight years, I was definitely excited to participate in the mecca of pro-life marches and it did not disappoint.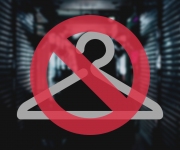 Posted on: November 14, 2019 - 2:22pm
The majority of evidence suggests that the supposed increase in maternal mortality due to illegal abortion is a myth. Abortion on demand may even endanger women's lives more per capita.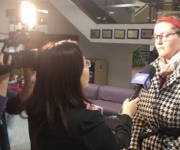 Posted on: October 31, 2019 - 10:48am
On October 30th, CLC Youth Coordinator Josie Luetke, along with a number of other supporters, spoke to the Toronto Catholic District School Board's Catholic Education and Living our Catholic Values Sub-Committee. They requested that the board not adopt the language of "gender identity" and "gender expression" in the TCDSB Code of Conduct.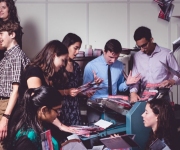 Posted on: September 3, 2019 - 1:27pm
Our summer interns have officially left the building and we are sad to see them go. We had an incredible team of passionate young people that were all ready and eager to learn how to better defend the defenseless in the womb.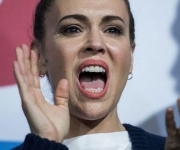 Posted on: August 30, 2019 - 2:30pm
On August 19th, Alyssa Milano released her newest podcast episode called Sorry not Sorry: My Abortion Story in which she spoke about her own abortion story as well as the stories of other women and men who have been affected by abortion.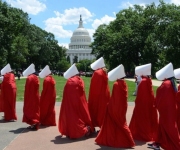 Posted on: August 23, 2019 - 1:42pm
The Handmaid's Tale is a novel that was released in 1985. It is a story about a dystopian future in the fictional Gilead, where women are oppressed by a male-dominated society. It is now being used by pro-abortionists as a symbol of what the pro-life movement represents.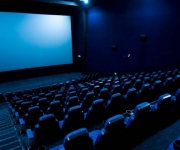 Posted on: August 21, 2019 - 3:50pm
There have been many opinions on the movie Unplanned since it aired in cinemas across Canada. In my opinion, the movie was filled with hope for the pro-life movement.