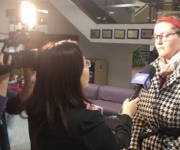 Posted on: October 31, 2019 - 10:48am
On October 30th, CLC Youth Coordinator Josie Luetke, along with a number of other supporters, spoke to the Toronto Catholic District School Board's Catholic Education and Living our Catholic Values Sub-Committee. They requested that the board not adopt the language of "gender identity" and "gender expression" in the TCDSB Code of Conduct.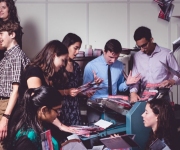 Posted on: September 3, 2019 - 1:27pm
Our summer interns have officially left the building and we are sad to see them go. We had an incredible team of passionate young people that were all ready and eager to learn how to better defend the defenseless in the womb.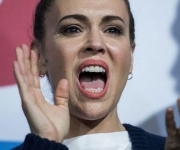 Posted on: August 30, 2019 - 2:30pm
On August 19th, Alyssa Milano released her newest podcast episode called Sorry not Sorry: My Abortion Story in which she spoke about her own abortion story as well as the stories of other women and men who have been affected by abortion.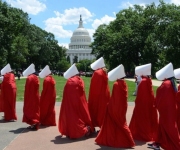 Posted on: August 23, 2019 - 1:42pm
The Handmaid's Tale is a novel that was released in 1985. It is a story about a dystopian future in the fictional Gilead, where women are oppressed by a male-dominated society. It is now being used by pro-abortionists as a symbol of what the pro-life movement represents.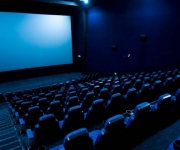 Posted on: August 21, 2019 - 3:50pm
There have been many opinions on the movie Unplanned since it aired in cinemas across Canada. In my opinion, the movie was filled with hope for the pro-life movement.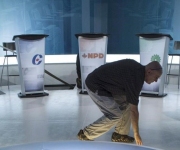 Posted on: August 15, 2019 - 3:45pm
The Canadian federal election will take place on October 21, 2019, which is a little more than two months away. As we head into the major campaigning season for every Canadian political party, the span of time leading up to the election known as the official writ period, we should all be eagerly anticipating the Canadian leaders' debates.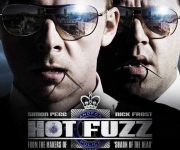 Posted on: August 2, 2019 - 11:36am
Does the decriminalization of an illegal action make that action morally and ethically correct? For the last several years, governments and politicians believed that decriminalization has the ability to turn a moral wrong into a righteous deed.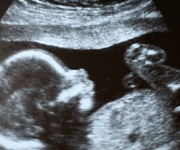 Posted on: July 25, 2019 - 2:50pm
As Unplanned has finally come to Canada, it is prudent to consider that "what Abby saw" is indeed powerful. She was not the first to be deeply moved by a child's "silent scream" as he or she is dismembered.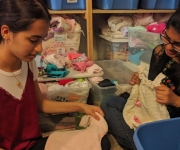 Posted on: July 18, 2019 - 3:38pm
When arguing against the pro-life position, many pro-choicers will often use an argument along the lines of, "You may say you're pro-life, but you don't care about what happens to children after they're born."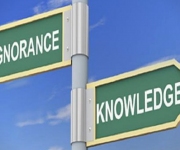 Posted on: July 15, 2019 - 10:10am
In the midst of an age where an infinite amount of knowledge is literally always at one's fingertips, it is natural to assume that society would crave much more of it and in turn would seek to act upon it. In reality, some people are becoming numb to learning about the issues that society is constantly facing, because they believe that their voice would have no effect.