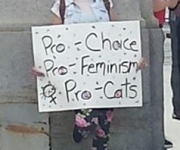 Posted on: June 12, 2014 - 10:51am
The whole incident lasted at most two minutes, but it felt much longer. In nearly four years of pro-life activism, I have encountered a fair amount of opposition...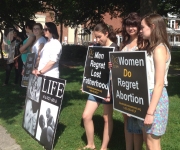 Posted on: June 11, 2014 - 9:14am
Summer is here! You know what that means: ice cream, sunshine and pro-life activism!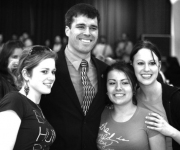 Posted on: June 5, 2014 - 10:31am
Canadian young people have a loud and clear message to all MPs...
Posted on: May 15, 2014 - 1:21pm
Cue music: we've got the power!!!!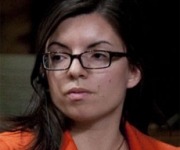 Posted on: May 14, 2014 - 1:24pm
on May 8th, 2014, Niki Ashton put forward a motion seeking to have members of parliament vote on whether access to abortion is a "fundamental question of equality and human rights, both in Canada and around the world." How will YOU respond?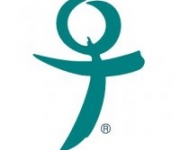 Posted on: March 7, 2014 - 10:20am
It's International Women's Day. It's also my birthday. Now you know I gotta comment on that!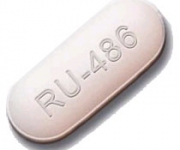 Posted on: November 26, 2013 - 10:34am
RU-486: killing women and children one pill at a time.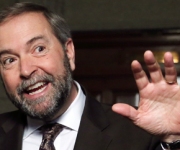 Posted on: November 6, 2013 - 9:35am
Although I'm no friend of the NDP, I have a furtive fascination with Mulcair's beard....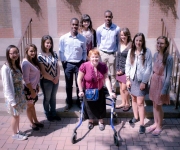 Posted on: August 15, 2013 - 2:11pm
One CLC intern shares his journey from being personally pro-life to actively pro-life.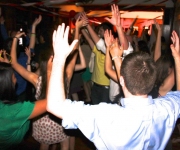 Posted on: July 19, 2013 - 12:12pm
Looking for something fun, inexpensive and noteworthy to do this summer? We've got just the event for you!